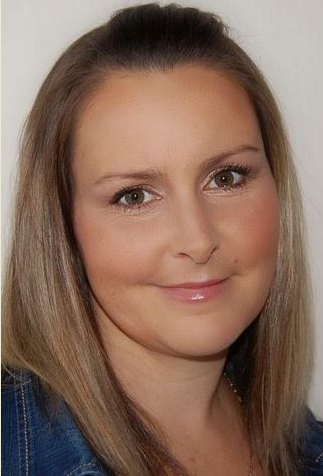 The person high achievers call when they feel stuck, lost for words, or overwhelmed
but don't like to admit it 😉
Hi, my name is Lauren Rodgers
I'm a personal development expert and a professional English teacher from Sydney Australia. I am also the founder of Lauren Rodgers English Language Coaching Academy. I have been an English Language coach for over a decade, and through that time I came to realize that there's much more to learning how to speak a language than just learning the mechanics of how it works.
Lots of students learn vocabulary, grammar, and idioms for example, but they still worry about making mistakes when speaking, or that their accent isn't right; they feel they aren't "good enough" at the language they're learning.
They really want to improve because they need to be able to speak better English to get a particular job that they want to apply for, or to get a promotion at work, or to win more international contracts for their companies.
But lots of people find that conventional, in-class learning of the language isn't enough to get them where they want to be, and that's why I began coaching people, as well as teaching them.
"Coaching" in a business context, is a technique for encouraging people to identify and achieve their objectives; to reach the goals that they set for themselves.
Coaches work intensely with their clients on a one-to-one basis, to help them to overcome any barriers to their success, and also help them to monitor their progress. They support them and stay with them all the way until they reach their goals.
I used the ideas and principles found in business coaching, and adapted them to use with people who wanted to become more confident in their spoken language skills.
The people I work with learn to relax and forget the self-doubt and fear that often holds them back, so that they can speak English more naturally, and so communicate effectively and without fear.
Many of them go on to establish long-lasting, high quality business contacts because of their more confident use of English as a business language, some of which have developed into international friendships.
If these are the kind of language skills that you're striving for, you probably need more than a language school; in fact you'll almost certainly benefit from English language coaching,
I'm here to help. Don't hesitate; do it now; feel free to contact me for more information about my unique system. There's no obligation on your part, but it may just open up a whole new business world to you!!
I get it because I've been there...
I've been in your shoes. I know what it feels like to be embarrassed after pronouncing words in a different language incorrectly.
I remember one evening in Prague, I had to make a short announcement on the microphone, in Czech, to over 200 people.
I remember having hundreds of internal negative thoughts running through my head, like, what if I make a mistake, what if people laugh at me, I was so nervous, I took a deep breath and I said what I needed to say. Nearly every single head in the room turned to look at me and they all had this cheeky grin on their face. My stomach was in knots. It must have been my horrible pronunciation that made them all turn to look at me. I was so embarrassed.
Shortly after, some people came up to me and gave me some praise for trying to speak their language, they were so proud of me. I never thought of it that way before. I just felt that I was not good enough and my pronunciation is poor.
With this encouragement, I decided to get on the microphone again and once again, all eyes were on me. I wasn't so embarrassed this time because my mindset had changed. I noticed that they weren't cheeky grins of shame, I saw them as smiles of respect. This one small shift in my mindset changed my view on speaking Czech forever.
This was the moment that inspired me to join the concepts I learnt through many years of coaching together with my experience of teaching English to produce this extraordinary program called The 90 Day English Language Breakthrough System, that resulted in my students getting their desired results in half the time.
In just a short 3 months I can have you speaking with more confidence and uncover the blocks that are holding you back from your true potential.
Transform from fear to confidence
You have landed on this page for a reason, it wasn't just an accident.
Don't let this opportunity pass you by.