Is the way you speak English holding you back from your dream job?

Are you in fear of reaching your goals because of the way you speak?

The one thing you need to speak better English and land your dream job
Let me know if this sounds familiar…
It's the morning before your first big presentation at work.
This is the only thing standing between you and the promotion you deserve. Your outfit is ready and the slideshow has been edited to perfection. You take a sip of coffee and read your talking points out loud. SUDDENLY, the sheer terror of the sound of your own voice hits you like a wave of paralysis and anxiety!
"Is that what I sound like?" "Will anyone understand what I'm saying?" "Who is ever going to take me seriously?"
Your body starts to ache in a fever of gut rot and dizziness, counting down every last second until you enter the board room.
"Is this going to last forever?" What would life be like if you never had this fear? If you could just speak without any doubt of your ability? Where would life take you?
Maybe you could finally get that promotion. Connect with your boss or colleagues over your love of football at the company party. 
Or simply buy a cup of coffee with a smile on your face as you converse with the barista about your new job.
Well have hope because there is a solution …
For most of us, we were taught at a young age that learning comes from "staring straight and listening" for 8 hours a day.
As we get older – this already seemingly impossible way to absorb information becomes a time management juggling act usually leading to:
A massive pile of books, half read, collecting dust on a shelf. 
A long list of learning apps untouched, haunting your home screen, or hours wasted down a rabbit hole of videos trying to sell you another six figure, online learning course.
The answer doesn't have to be that complicated…
I've spent the last [TIME] learning and honing my skills as an English language coach.
I've found through my years of experience that the obstacles with learning, speaking or being comfortable with a new language doesn't come from a lack of knowledge or access to information.
It comes from the limiting beliefs we put on ourselves. The negative self talk that we constantly repeat over and over. The belief that we "can't" or "will never be able to.." And ANYONE can overcome these obstacles in 90 days OR LESS
What will this Allow you to do?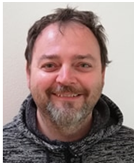 Lauren's 90 day QUICK BOOST English language coaching program was amazing and so much fun, it exceeded my expectations. Before I started with Lauren, my Company made me take a test. I was in the bottom 10 percent of my company. I took a test again 3 months later and I was now in the top 10 percent. One of my goals was to be able to respond to emails in English in a professional manner and to cover my boss's position when he is absent. When my boss went on holidays, he actually asked me if I would step up and take his place in the office. Words can't express how happy I was. <br>I would recommend coaching with Lauren to anyone who wants to achieve more than just English fluency and self-confidence; she actually helps people's dreams come true.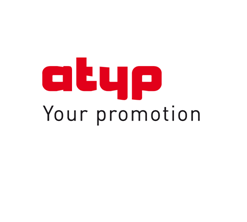 English with Lauren is far from boring. Every hour is different with a strong focus on settings inspiring goals and working together to achieve them. During the 3 months I spent with Lauren, I managed to improve my vocabulary and my conversation skills. I don´t feel stressed anymore when making phone calls in English. As a business owner, the biggest benefit for me is the improvement in my self-confidence. I can now have stress free conversations with international clients and my written communication has really improved. I recommend Lauren's 90 day QUICK BOOST English language coaching program to anyone who wants to improve their English in a short amount of time.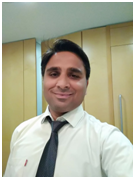 I had a fantastic first English Language coaching session with Lauren. We discussed the difficulties I have speaking in English. In just one session I felt confident that I can learn and speak English confidently. Unlike other online English teachers, Lauren has a unique teaching method. Lauren has a polite and professional approach while respecting her students. I'd just like to sum it up by saying that it's been a tremendous pleasure to learn with Lauren.