"That's exactly what our English Language coaching allows you to do"
Most learners work hard but still:
Can't speak fluently
Can't express themselves
Make too many mistakes
Feel Afraid and Embarrassed
to speak English in front of OTHERS
Many people find that conventional, in-class learning of the language isn't enough to get them where they want to be. Many language learners, as well as instructors of English, focus on acquiring tons of vocabulary; twisting their tongues to articulate consonant and vowel sounds, and memorizing acres of grammar rules.
It doesn't have to be that complicated…
I've spent the last decade learning and honing my skills as an English language coach. I've found through my years of experience that the obstacles with learning, speaking or being comfortable with a new language doesn't come from a lack of knowledge or access to information. It comes from the limiting beliefs we put on ourselves. The negative self -talk that we constantly repeat over and over. The belief that we "can't" or "will never be able to.."
And ANYONE can overcome these obstacles in 90 days OR LESS!
"Learning is not a spectator sport." – D. Blocher
If you want to master English, get involved and practise as much as possible.
What will this Allow you to do?
Transform from Fear to confidence
You have landed on this page for a reason, it wasn't just an accident.
Don't let this opportunity pass you by.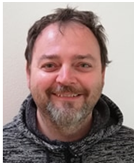 Lauren's 90 day English Language Breakthrough System was amazing and so much fun. It exceeded my expectations. Before I started with Lauren, my Company made me take a test. I was in the bottom 10 percent of my company. I took a test again 3 months later and I was now in the top 10 percent. One of my goals was to be able to respond to emails in English in a professional manner and to cover my boss's position when he is absent. When my boss went on holidays, he actually asked me if I would step up and take his place in the office. Words can't express how happy I was. I would recommend coaching with Lauren to anyone who wants to achieve more than just English fluency and self-confidence; she actually helps people's dreams come true.

English with Lauren is far from boring. Every hour is different with a strong focus on settings inspiring goals and working together to achieve them. During the 3 months I spent with Lauren, I managed to improve my vocabulary and my conversation skills. I don´t feel stressed anymore when making phone calls in English. As a business owner, the biggest benefit for me is the improvement in my self-confidence. I can now have stress free conversations with international clients and my written communication has really improved. I recommend Lauren's 90 day English language Breakthrough system to anyone who wants to improve their English in a short amount of time.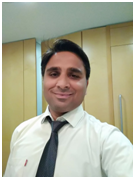 I had a fantastic first English Language coaching session with Lauren. We discussed the difficulties I have speaking in English. In just one session I felt confident that I can learn and speak English confidently. Unlike other online English teachers, Lauren has a unique teaching method. Lauren has a polite and professional approach while respecting her students. I'd just like to sum it up by saying that it's been a tremendous pleasure to learn with Lauren.