Here's How Simple the Program Really Is.
We focus on three major aspects to accelerate your learning
(Career Foundations)
Career and language aligned goal setting
Personalized action plan
A safe place to practice your skills
(Professional Mindset)
Become aware of your self-talk
Overcome perfectionism
Remove limiting beliefs  
(English Acquisition)
Building rich vocabulary
Fast memory recall
Pronunciation and fluency
CAREER FOUNDATIONS – First we will get really clear on why you want to improve your English, where you are at right now and then we will get really focused on what it is that you want to achieve. We will take you through a powerful goal-setting session that's second to none. Together we will find what strategies will work for you and we will map out the milestones you would like to reach along the way and what action steps you need to take to turn your dream into reality. Not only do we work with you on your English goals we also work with you on your business or personal goals too.
PROFESSIONAL MINDSET – Mindset matters – our belief systems directly affect our behaviour, which in turn affects our success in learning. If learning is a journey from a place of knowing less to one of knowing more, then trying to learn something when we don't believe we can do it, is like trying to drive with the handbrake on. Once we uncover what negative self-talk and limiting beliefs are holding you back, we work with you to start shifting them so they serve you better and help you achieve your desired outcomes. "Whether you think you can or you can't, you're probably right"
ENGLISH FLUENCY – Speaking English fluently means being able to express your thoughts, feelings and ideas. We will work with you to uncover any gaps in your English fluency and help build up your fluency so that you can relax and feel comfortable talking in English.  When someone asks you if you speak English, instead of responding with just a little, I will have you responding with a confident Yes I do, How can I help you.
Check out some awesome goals that my clients have achieved while working with me.
Today is the 21st of November 2015. I'm sitting in our office. My boss has taken a holiday. I can stay here alone. My English has improved. I am speaking English fluently. Writing emails are easy for me now. My boss taught me some new things about customs. I feel fully capable to cover his position in his absence. I am able to support him with all his customs challenges. I'm communicating fluently with our partners and carriers by email and by phone. Ï am able to find solutions to requests from our client (Apple) quickly. I am sending all reports to Apple on time. My manager and my client are pleased with my work. I feel fantastic and really appreciated. My life has changed I have high self-confidence in my work and my English skills and I know that it will be easy for me to find a new higher paying job in the future. 
I am one of only a few deputy heads in the Czech Republic who can speak and understand English quite well. I have learned 350 new words which gives me a great sense of growth. I am so proud of myself. I never knew that learning English could be so much fun. This morning I was teaching 4th grade and I noticed that the children are really improving. My students are smiling, they are active and having fun. It must be because I have been connecting my pedagogical and English skills together to create really good and engaging lessons. I have also been getting great feedback from parents that the kids love my lessons. Today I was speaking with an English speaking parent and I could understand everything they were saying and I was confidently answering their questions. English is now one of my favorite hobbies. I am enjoying watching films and listening to audio books. I am looking forward to calling my friend Laura, from Italy, and connecting with her on a deeper level. I feel satisfied.
Today is November 17th and I am reading an article in the newspaper. I can pronounce all of the words beautifully and understand the article. I can now have conversations in both English and Czech with Marek which has led to a closer understanding of each other. I am able to watch a film with a good understanding and enjoy it. I have added 1500 words to my vocabulary. I now have the confidence to speak and express myself. I feel at home.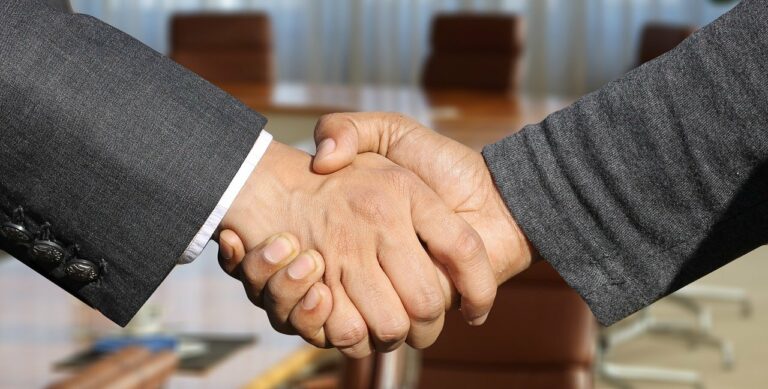 No questions asked


100% money-back guarantee
This program works, it has empowered many people around the world to be able to speak with confidence, and you are next.
Don't worry if after 2 weeks of working together you don't feel that this program is for you, we will stop there, and you will get your money back, no hard feelings and no questions asked.
Experience The 90 Day English language Breakthrough System Today!
Our job is to help you achieve real progress. This requires a strategy and approach which goes beyond the limits of conventional lessons or teaching. 
 We will help you to overcome any barriers and improve your self-confidence in speaking. 
Don't be afraid to invest in yourself. You're creating a meaningful change in your life.
Only 8 places left!